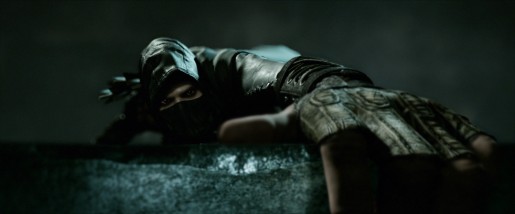 Eidos Montreal has been pretty sneaky when it comes to Thief. Well, this week at Gamescom, the company managed to release some of the game's screenshots and boy it does look beautiful.
Fans who have been itching to see more of Thief can enjoy these six new screenshots that Eidos released this week. While they are not a lot, it should give fans a slight idea on what to expect when it releases next year on next-gen consoles and PC.
Garrett, the Master Thief, steps out of the shadows into the City. In this treacherous place, where the Baron's Watch spreads a rising tide of fear and oppression, his skills are the only things he can trust. Even the most cautious citizens and their best-guarded possessions are not safe from his reach.

As an uprising emerges, Garrett finds himself entangled in growing layers of conflict. Lead by Orion, the voice of the people, the tyrannized citizens will do everything they can to claim back the City from the Baron's grasp. The revolution is inevitable. If Garrett doesn't get involved, the streets will run red with blood and the City will tear itself apart.
Thief is currently scheduled for release next year for the PS4, Xbox One, on PC.