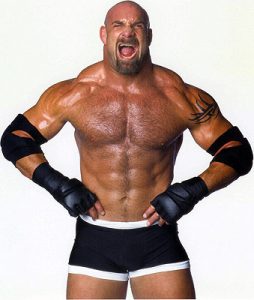 Bill Goldberg left a rather ambiguous answer when quizzed about the possibility of being in WWE 2K14.
A fan on twitter asked that he would love to see Goldberg featured in WWE 2K14.
Goldberg responded by saying:
Careful what you ask for…
This is an interesting answer for him to say. If he wasn't in WWE 2K14, he would normally say a definite "no". Then again, he could mean to be careful what you ask for because you'll be disappointed to know he's not in the game…
2K Games did promise a few new surprises will be in store in the upcoming game. It will be nice to see Goldberg since he has not appeared in a WWE video game since 2003!