A visual masterpiece almost fifteen years in the making, Dragon's Crown brings together the hand-painted designs of George Kamitani and the development team at Vanillaware. Dragon's Crown represents the culmination between merging the arcade-style brawlers from years gone by with the persistent progression and upgradable loot of a roleplaying game. Does Dragon's Crown have the right stuff to become a legendary game, or is its style only just two-dimensional?
Let's check out what's HOT and what's NOT in our review of Dragon's Crown.
HOT
Hand-painted visuals

It's impossible to take one look at Dragon's Crown and not comment on its visuals. In an age where everything is generated by computers with 3d models, it's surprising to see anything still drawn by hand. Dragon's Crown takes it one step further and instead opts to paint everything by hand. Everything from combat animations to backgrounds are all penned by George Kamitani and his studio. Much like their previous title on the Vita, Muramasa Rebirth, all of the colors seem to pop out from the screen, regardless of which platform you're playing on.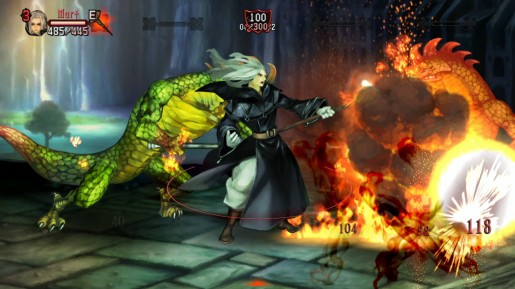 Enchanting narrative
One of the more novel concepts behind Dragon's Crown is the constant narration by an unseen character as you navigate through the story. The tutorial opens up with a character of your choice being accompanied by a thief named Rannie, all while that mystical voice offers a bit of insight on why you two are travelling together. From then on, your character travels through a tale of rising from a lowly adventurer taking the odd job from the adventurer's guild or assisting with recovering an artifact for the castle royalty up to searching out the game's mythical namesake, the dragon's crown. The main story bears many similarities to a Dungeons & Dragons campaign, so pen-and-paper players can get in and enjoy the story, perhaps even drawing inspiration for a future campaign.
All of the levels in Dragon's Crown offer a surprising bit of content just waiting to be discovered. Hidden rooms, occasionally hinted at by the narrator, lead to all kinds of extra treasure or runes to cast. In addition, every stage offers two path each one leading to a different boss and taking the story in different directions. While these second paths are initially locked off until later on in the story, taking the long way can lead to some really crazy encounters.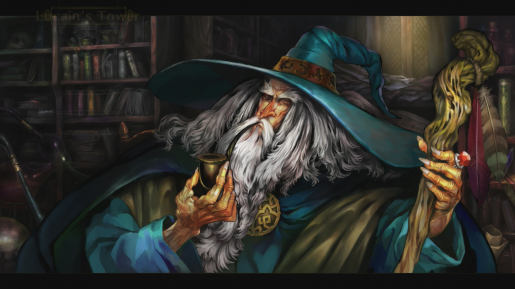 In addition to the soothing voices of the nameless narrator are additional voices available later on. For a meager one million gold, players can acquire a change in narration to Lucain the wizard once they've completed the game, or six more voices for each of the playable characters for free during a month-long promotion when Dragon's Crown is released.
All the loot you can hold
Bearing similarities to the Diablo series, Dragon's Crown features a great deal of persistent loot available for the taking. Random prefixes and suffixes exist for any of the equipment available for your characters (weapon, belt, mantle, gauntlet, boots, et cetera). These prefixes only apply to the first perk on a given item, so a wyrmsbane belt might give a damage reduction from draconic foes but bolster up to five other random attributes given the item's rank. Dragon's Crown throws piles of treasure at the player in every dungeon, so it won't take long to find the right setup for those extended journeys.
Taking the long road
Dragon's Crown offers no shortage of content for the player, be it through local play or shooting for the online multiplayer once they finish the game. For those that are already giddy about getting their hands on the preorder art book, there's a bevvy of in-game imagery unlockable from performing various tasks and quests for the adventurer's guild. Over fifty pieces of guest animation and artwork fill the roster with more unlockable by completing the game with each class.
There's also an added dungeon known as the Labyrinth of Chaos. With the first nine floors of the labyrinth teeming with challenges, players will venture forth a completely random assortment of stages and bosses on each floor in hopes of acquiring some pretty amazing loot. What exists beyond those first few floors? You'll just have to play on and find out!
Dragon's Crown (PS Vita/PS3) Review

,