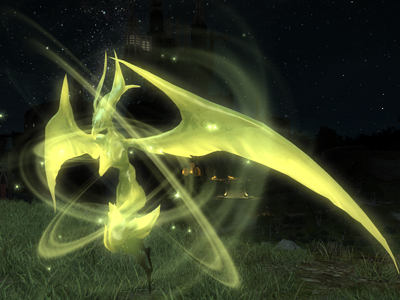 Starting tomorrow, the final beta phase before the early access for Final Fantasy XIV will finally start. To prepare everyone for the big event, Square Enix released some details regarding the open beta.
For those who previously participated in beta phase three several weeks ago will get an instant access as early as tomorrow, August 16th. Gamers who were not given access at the time phase three started can still try out the beta openly but they will be given access on Saturday, August 17th starting at 2AM PDT. If you played the beta on PS3, you will be receiving a new voucher code that you can redeem this Friday.
In this final phase of the beta, Square Enix will be testing the following:
Stress Testing on the Housing Zones

"Mist," the housing area in Limsa Lominsa, will be available for players to explore. Housing samples will be placed in the area for players to take a look at, so please explore the area. The development team will be tracking the server load in the background so feedback will not be necessary.

* The "Mist" housing area is accessible from Lower La Noscea.

Testing the Basic System of PvP
The PvP content, "The Wolves' Den," will be available for players to test. Once players complete the quest "Bowl of Embers," "The Wolves' Den" will be added to the duty finder and the PvP battles will be accessible. The development team will monitor the matching precision of the packets sent between the players and see how far of a distance they can successfully attack from, as well as the server load in the background. Therefore, feedback will not be necessary.

* PvP-specific actions will be unavailable.
* Since the requirement to enter "The Wolves' Den" is level 30 and above, only the players who have transferred character data from Version 1.0 are eligible to participate.
* Please see here for more details on the testing in "The Wolves' Den."
As a quick reminder, what you do here in the open beta will carry over to the early access and live servers. If at some point Square Enix comes across a big bug, they might've have to do a clean wipe when it launches officially.
Final Fantasy XIV: A Realm Reborn is scheduled for release this August 27th on both PS3 and PC. Check back with us near the release date for our review of the game.