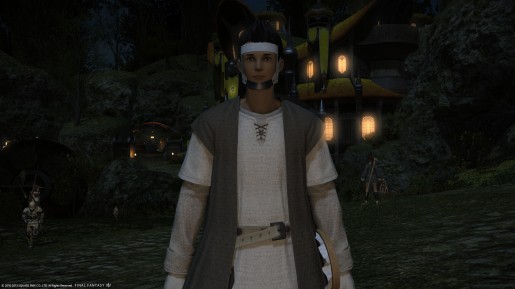 Now that you have learned what Spiritbond is and how to get yourself a bunch of materia, it's now time to put them on your equipment. In Final Fantasy XIV, the Materia that you will get from Spiritbonding will help your gear be more efficient and powerful by providing better stats.
Just like how you learned the ability to covert equipment into Materia, there are requirements in place on how you can affix the materia you get into your equipment.
Note: If you would like to know more what Spiritbonding is and how you can Materia(s) in-game, check out our Final Fantasy XIV – Spiritbond on Equipments Detailed guide.
Pick a Disciple of Hand Jobs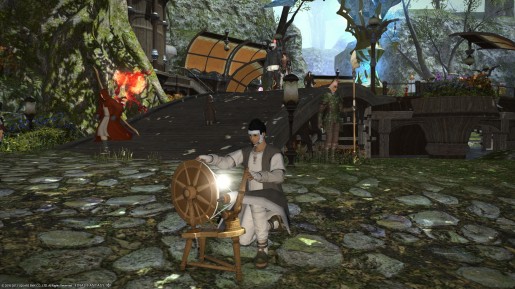 When it comes to affixing materia on slotted equipment, certain jobs in the Disciple of Hands can do it. The following jobs are able to [Mend] Materia(s) in slotted equipment: Carpenter, Armorer, Leatherworker, Alchemist, Blacksmith, Goldsmith, Weaver, and Culinarian. Those who have been focusing on getting that level raised up to 50, don't forget that you will need to pick a crafting job to help you out later during end-game. While it's possible to ask someone to affix a materia for you, it's always better to have it yourself.
Please note that certain jobs in the Discipline of Hands can affix materia(s) in certain pieces of equipment. An example of this is if your character is a White Mage and ithey wear a cloth-type of robe, only a Weaver can affix a materia since that crafting job specializes in that piece of equipment. In other words, if you are the type of character who uses different kinds of equipment, you will most likely need more than one job in the Disciple of the Hand.
Level Up your New Crafting Job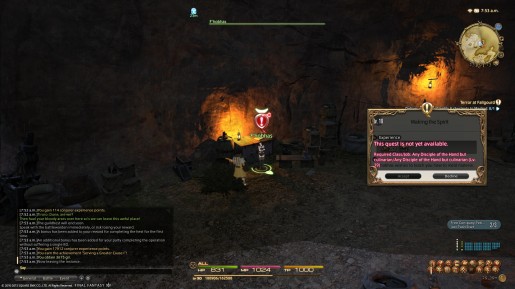 Okay, now that you have picked a crafting job, it's now time to level them up. To unlock the ability that you affix or mend the materia that you get from converting your old equipment, you need to be at least level 19. Getting to that level will take quite some time since you will be crafting a lot before you hit that level. Make sure you have enough gil to buy materials as you will need them to craft stuff.
As soon as you reach level 19, go back to [The Bon Fire] where you learned the [Materia Assimilating]. Talk to F'hobhas and he will explain you how you can affix Materia when you accept the quest she's giving you.
Materia Melding Unlocked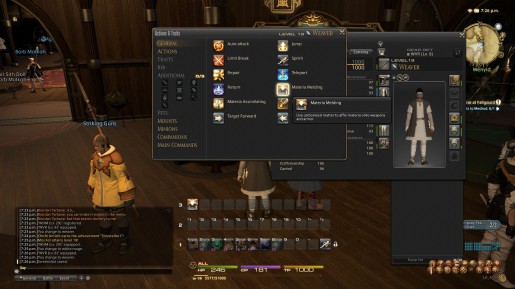 After finishing the short quest that F'hobhas gave you, the [Materia Melding] ability under your General section will be unlocked. With that ability, you can now mend Materia(s) in certain pieces of your equipment.
WAIT! Carbonized Matter needed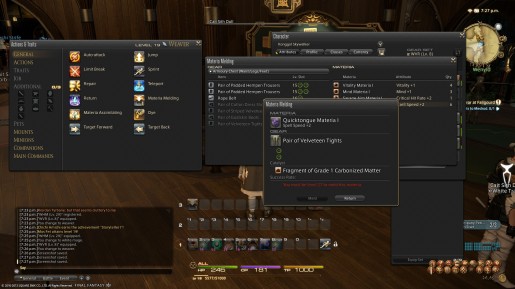 Now that you have the Mending ability, you have to remember that every time you do it, you will be using a catalyst. Without that catalyst, you will not be able to affix or mend Materia in your equipment.
If you don't have enough money to purchase this catalyst called [Carbonized Matter]. you can always harvest them. Aside from getting a crafting job, you will also need to enroll yourself in a gathering job guild. Certain jobs that lets you gather varies from Botanist and Miners.
For this particular [Carbonized Matter], there are nodes in the game where you can harvest this. If you are a miner, you can find a node somewhere in Middle La Nosceanear the Western La Noscea zone line. Similar to the crafting job you just picked, you will also have to level your gathering job since the nodes that you harvest will only work at certain levels.
Quick Tips
– You cannot mend Materia on an equipment that has a higher level than you. If you are trying to meld a Materia on a level 30 piece of equipment and your crafting job is only 20, you cannot do it!
– If you have an equipment that you cannot mend because it's for a different crafting job, you can always enroll yourself on that particular crafting job.