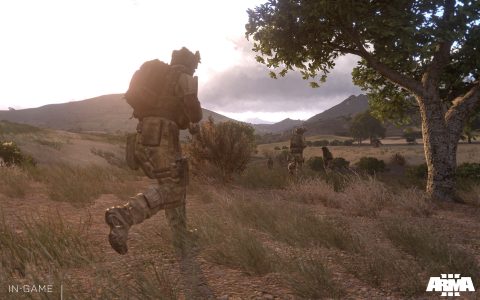 Leading up to the official launch of Arma 3 on September 12, Bohemia Interactive has released the final update for the Arma 3 Beta.
This last update brings in a long list of improvements and fixes including the swimming animation and a number of issues with HEMTTs. Gamers only need to launch Steam and the update will automatically download and install. Bohemia also took the time to explain what the Steam Workshop can now be used for since the update.
"The absolute highlight of this update is the integration of Steam Workshop – which makes the sharing of user-created scenarios significantly more convenient. Now, with Steam Workshop content sharing, players can upload and download both singleplayer and multiplayer scenarios."
As part of the Arma 3 countdown to launch Bohemia Interactive has released 9 brand new screenshots of the colossal 290 km² island of Altis. Check out the gallery below of the stunning new screenshots; simply click the thumbnails to see the full images.