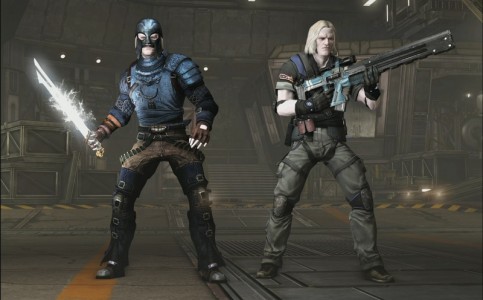 Defiance is an ambitious title, one that transcends various forms of media to bring players/viewers something a little out of the ordinary. Trion Worlds has finally, after many delays, brought the first DLC to Defiance. The Castithan Charge Pack brings both a new race called Castithan and charge weaponry into the post-apocalyptic Bay Area, hence the name of the add-on content. The DLC has been broken up into two parts: free and paid. For the purpose of this review, we'll be focusing on the content that will cost players $10 to access. So, to help make it easier, the following list is comprised of the free content which will not be assessed in this review:
Access to the new Charge Weapons Class and Castithan Blades
Access to Sieges, a new Open World Game Mode
Access to the new Monolith Major Arkfall
Access to a new PvP Map – Military Academy
Join a friend into the Battle Arenas Game Mode
Duel your friends and neighbors in the Duels Game Mode
Enemies, lockboxes, and events can drop Charge Weapons
Select a new voice for you character
Multitude of game improvements from UI to content

Given that a Charge Weapons Starter Pack is provided on the paid DLC side, and since it's a major part of the DLC, I'll go ahead and make an exception in the review. Now that we've shown where we're drawing the line, let's proceed. Continue reading to find out what's HOT and what's NOT in our review of Defiance's Castithan Charge Pack.
HOT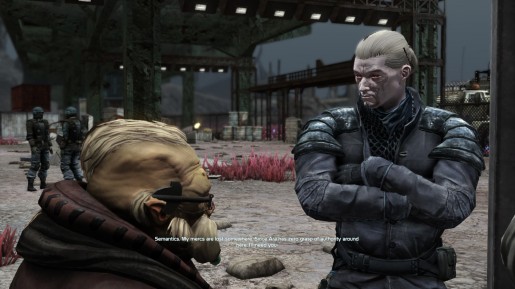 Customization Redo
One of the main draws of the Castithan Charge Pack is the new Castithan race (surprise, surprise). These white, pasty humanoids are known for their arrogance and old school, caste social system. And now you can strut your stuff as one of the Vitamin D deficient Votan in this new DLC. Trion knows that Season Pass holders or future DLC buyers have most likely invested a fair amount of time in Defiance and they've taken this into consideration in introducing a new race. By paying $10 for the DLC, you'll be given a Customization Redo Token. This token allows you to update the appearance of your existing Ark Hunter without having to return your EGO Rating to 0.
So if you're currently playing as a Human or Irathient, you can seemlessly shift them into a Castithan with all of your character's skills and XP intact. Furthermore, the Customization Redo Token gives the player the option of choosing another voice and a whole new name, that way you can select something that better fits a Castithan. The fact that you don't have to re-roll just to dive into a new race is something the community will greatly appreciate, even if there are those that view the Castithan as a simple reskin.
Charge Weaponry Changes Tactics
The second biggest aspect of the DLC is the addition of charge weaponry. This portion is available to everyone, but DLC purchasers are given a Charge Weapons Starter Pack so that they can test out the content right away. Charge weapons work differently than the firearms you've become accustomed to. These guns give the player the choice of immediately firing or "charging" a shot to add damage or extra shots. For example, a semi-auto sniper rifle can be charged to unleash several shots in quick succession. Training yourself to handle the recoil so that every shot hits the enemy in the head is satisfying and extremely efficient. Pistols and shotguns now come in charge variants, too. Unfortunately, the plasma rifles were removed, leaving new Assault Rifle and LMG weapon types missing in action.
The downside to these weapons is obviously the time it takes to charge each shot. This drastically changes how situations are approached as charging is viewed as a negative impact on fire rate. Depending on your playstyle, you'll either find charge weaponry to be a fun and deadly new option or an utterly useless and forgettable add-on. Regardless, the PvP aspect of things are beginning to shift as players adopt new tactics to maximize damage while compensating for the charge times.
Lastly, we have been given Charge Blades. These glowing swords are the first melee weapon that can be added to your inventory — the Pulverizer can only be used in certain, temporary instances. Now Ark Hunters can get up close and personal on a whole new level as they slash, slice and slam the opposition with a handful of attack options. Running head first into a group of enemies with a sword isn't the smartest idea, but when you have friendlies joining the fray and watching your back, it can be a good deal of fun. Just like the rest of the charge weapons, the blades can be obtained through various means, but coughing up $10 ensures that you have one after completing a few Battle Arenas.
Defiance - Castithan Charge Pack Review

,