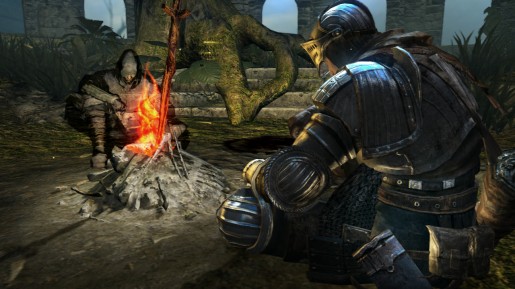 Before the big release of From Software's Dark Souls 2 next year, Namco Bandai is excited to inform everyone that there will be a closed beta test for the game which is scheduled to begin this Fall.
Gamers who are interested in joining must pay close to attention to the Dark Souls Official Facebook page beginning September 5th. The registration process and details pertaining to the Dark Souls II beta will be posted there. Unfortunately, the only people that are able to participate in this closed beta test are the ones who own a PlayStation 3. There's currently no word if Xbox 360 or PC players will have an opportunity to participate in the future.
The depth of the DARK SOULS II Closed-Beta experience will truly test players' skill, intestinal fortitude, and their sheer will to survive. The DARK SOULS II Closed-Beta will delve into one of the most treacherous areas of the DARK SOULS II world; players will not only get an opportunity to explore an entirely new area of the game, but also experience overwhelming enemy encounters, diabolical challenges, and the unrelenting difficultly that only the developers at FromSoftware can deliver.
Dark Souls 2 is scheduled for release on March 2014 for PS3, Xbox 360, and PC. The closed beta is scheduled to begin on October 5, 2013 for North American and European fans.