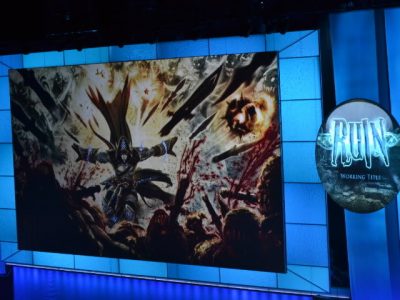 Once a proud forerunner of the PlayStation Vita launch library, Warrior's Lair had fallen into a state of limbo over the past two years. With its announcement during E3 2011, Sony sought to bring a portable version of Diablo into our homes with the then-titled Ruin. Fast forward two years and with little exposure and even less news amongst the industry, it seemed Sony was quietly sweeping Warrior's Lair up under the rug.
Today, more than two years after its initial reveal, Sony has officially decided to scrap Warrior's Lair for the PS Vita and move on to other titles. Here is an official quote from a Sony representative to IGN.
"Sony Computer Entertainment can confirm that Warrior's Lair for PS Vita is no longer in development. We apologize to those who pre-ordered the title and ask that they contact their retailer directly to cancel their pre-sale."
As this was going to be a cross-play title between PlayStation 3 and PlayStation Vita, there could still be a chance that the former version of Warrior's Lair is still in production.