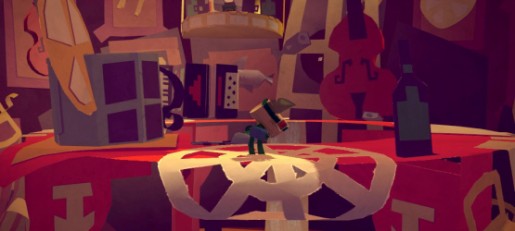 Originally scheduled for release this October, Media Molecule is sad to announce today that Tearaway for the PS Vita will be delayed until November.
In a statement they released on the PlayStation Blog, Media Molecule stated they needed more time with the game to polish up the visuals, story and its gameplay. From its original mid October release date, the game now gets a new release date of November 22nd. Let's hope that the date is really set and will not change as the PS Vita really needs a new game this Fall.
We are now in the final stages of development, and have come to the realisation that we need a little more time than we anticipated to finish the game; to tie all of the mechanics, story and amazing visuals together into the adventure that we want you to play. To give us that time, we've decided to move the release date by one month, from mid-October, to November 22nd.

We're really, really sorry for the minor delay, we promise you hand on heart that the wait will be worthwhile! Thanks for being patient, please don't be too cross with us, lots of love, Mm xxxx
Let us know in the comment section below if you're frustrated!