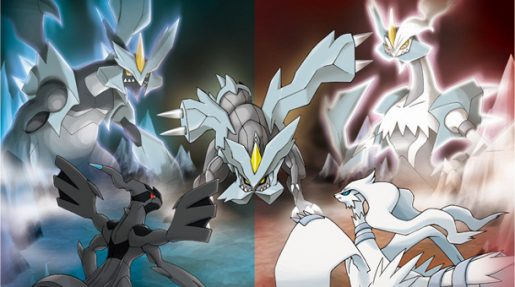 Starting on August 19th, Pokemon fans across North America will have an opportunity to catch a very shiny Legendary Pokemon at select participating GameStop stores.
According to the Pokemon Company International, select GameStop stores throughout North America will give out three shiny legendary Pokemon: Dialga, Palkia and Giratina, every three weeks starting August 19th. The first legendary Pokemon that GameStop stores will give out is Dialga.
You can find the full distribution schedule below:
· Shiny Dialga: Monday, August 19th, 2013–Sunday, September 8th, 2013
· Shiny Palkia: Monday, September 9th, 2013–Sunday, September 29th, 2013
· Shiny Giratina: Monday, September 30th, 2013–Sunday, October 20th, 2013
To participate in the event, trainers will need to bring their copy of Pokemon Black, Pokemon White, Pokemon Black 2 or Pokemon White 2 and a Nintendo 3DS/DS. Since these shiny legendary Pokemon are indeed hard to find and catch, Pokemon trainers wishing to get them should mark their calenders to make sure they will not miss this one-time event.
For more details, visit your local GameStop stores.