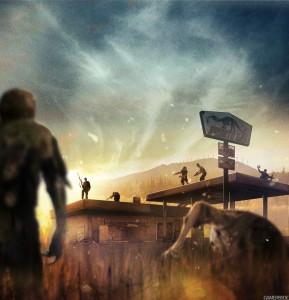 In the live stream session of Undead Labs, developer of State of Decay on the Xbox 360, they announced their plans to release the PC version later this year.
Following the game's successful release on the Xbox 360 several months ago, there have been questions as to when the PC version will release. According to Undead Labs, the game will be out this year, though they don't have a concrete date as to exactly when.
Between the PC and Xbox 360, there will be slight differences. First, those who have a high end PC will be able to take advantage of the visuals that looks a lot better than the console version. When it comes to the content or features, nothing will be changed or added. As for the modding tools, the PC version will not support it.
Speaking of the PC version, Jeff confirmed that we are going to be taking part in Steam's Early Access program. That means we will be doing a controller-only PC version in advance of the final release for the purposes of feedback. The final version of the PC version will of course have keyboard/mouse support.
There you have it folks! If you've been waiting for the game's PC version, now is the time to rejoice. For more information on State of Decay, check out our Xbox 360 version review right here.