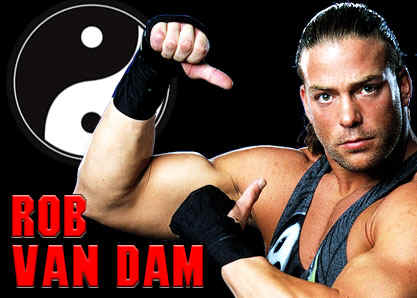 WWE wrestler Rob Van Dam (RVD) is voicing a character in Saints Row IV along with other big stars.
As reported by Polygon, the voice cast of Saints Row IV is looking very impressive. The "player character" voices are done by Troy Baker, Laura Bailey, Robin Atkin Downes, Diane Michelle, Kenn Michael, Sumalee Montano and Nolan North.
The rest of the Saints Row IV voice cast is listed below:
Keith David – As himself
Danielle Nicolet – Shaundi
Jennifer Jules Hart – Shaundi #2
Natalie Lander – Kinzie Kensington
Terry Crews – Benjamin King
JB Blanc – Zinyak/Phillipe Loren
Michael Dorn – Maero
Neil Patrick Harris – DJ Veteran Child
Yuri Lowenthal – Matt Miller
Arif Kinchen – Pierce Washington
Tim Thomerson – Cyrus Temple
Mike Carlucci – Zach
Rob Van Dam – Bobby
Rebecca Riedy – Asha Odekar
Andrew Bowen – Josh Birk/NyteBlayde
Michael Yurchak – CID
TC Carson – Big Tony
Ursula Taherian – Tanya
Ogie Banks – Warren Williams
Saints Row IV is out August 20th in North America and August 23rd in Europe for the PS3, Xbox 360 and PC.