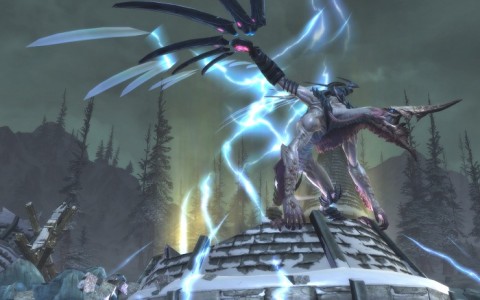 More details on the upcoming expansion for Rift has been revealed through a video interview from Buffed.de. While we know that the upcoming 3.0 expansion for Rift will include new souls, and combat system, more official confirmation has been revealed, which is a new level cap increase and the inclusion of PvP dimensions.
According to Simon Ffinch, Senior Design Director of Trion Worlds, the level cap will be increased to 65. He also revealed that the team is currently working on PvP player dimensions, although it's unsure whether it will be done just in time for 3.0 release. With the new PvP dimensions, players will be able to customize and operate their dimensions for PvP deathmatches.
Rift 3.0 is currently slated to be released digitally, unlike Storm Legion where they released it for both digital and retail. As for its pricing, the content will be free except for the new souls, which will be sold through the Rift Store. Unfortunately, release date for 3.0 expansion wasn't revealed but with three or more game updates that's still planned for Rift, we'll most likely see this expansion released either late this year or early 2014.