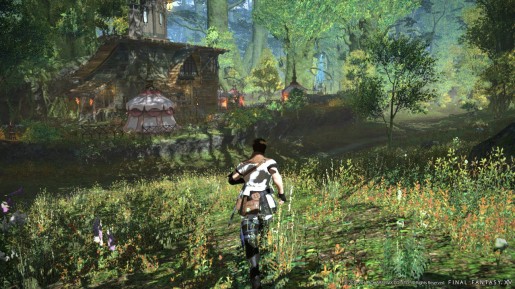 In just several weeks, the much anticipated return of Final Fantasy XIV will happen this August 27th on the PlayStation 3, PC and soon on the PlayStation 4. While many wondered why Square Enix skipped the Xbox platform this time, since Final Fantasy XI was made available on the Xbox 360, reasons behind it are finally revealed.
In an interview from RPGsite with Naoki Yoshida, he explained that main reason why Final Fantasy XIV is not coming to Microsoft's platform this time is the lack of cross-platform play. When the idea of putting the game on the PS3 and PS4, Square Enix wanted the two platforms to be able to play with the Xbox platform but unfortunately, Microsoft does not allow it due to their own servers being used. Here's the more precise statement by Naoki:
"The main reason from our side is that I don't want the community to be divided; to be split into two or more. For example, one player might be on the PC version, another might be on the PS4 version, and I'm playing the Xbox version – but we're not able to join the same game servers. That is just… I just don't like the idea. I disagree with it."
So pretty much, it's all up to Microsoft whether or not they want to make their servers be cross-platform. But knowing Microsoft, they are unlikely want to collaborate with Sony. This is also the same reason why the Elder Scrolls Online will not be cross-platform.