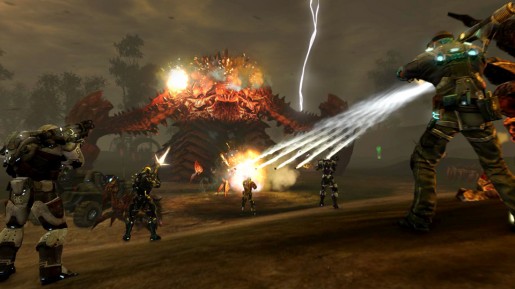 If you didn't pick up Defiance when it was on sale for $14 on Steam earlier this month, you have an opportunity to get the game this time for a much cheaper price.
As of right now, the digital standard edition of Defiance is on sale for $9.99 through its official website. In addition, the digital deluxe is also marked down from $45 to $25. Please note that whichever edition you pick, you will receive certain in-game items. However, there are more in-game items that you can get if you purchase the Deluxe edition.
For more information, check out the official website of Defiance right here. Don't forget to read our review if you need someone to convince you.