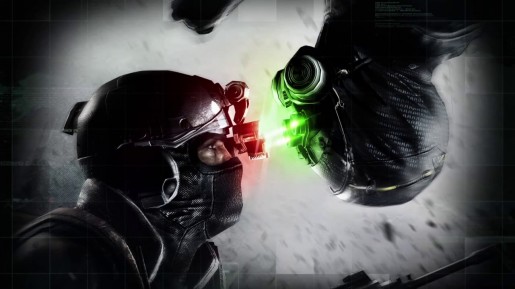 We've gotten a look before at the classic 2-on-2 Spies vs. Mercs mode in the upcoming Splinter Cell: Blacklist, but now we've gotten footage of the new four-on-four version that is brand new to the series.
Ubisoft posted the new video on their Youtube account today, which features commentary by the game's level design director Geoff Ellenor and community developer Zack Cooper as they play this game mode. For this specific video, they play as the spies to showcase how the gameplay and strategies work when using them.
Spies find themselves with similar gameplay to a typical Splinter Cell campaign. This features a third person camera angle while sneaking around trying to hack terminals. The player who starts the hacking must stay in that area while his teammates try to distract and defend until the hack is complete. There will be another video posted by Ubisoft soon that showcases the two developing taking on the mercs side of the gameplay, which features a first person camera.
Splinter Cell: Blacklist will be available on August 20 for Playstation 3, Xbox 360, Wii U, and PC. Take a look at the new footage below: