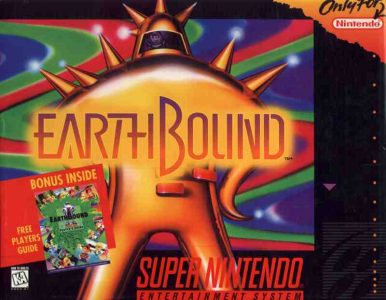 Cult favorite role-playing game, EarthBound for the Super Nintendo Entertainment System, has finally been released as part of Nintendo's Virtual Console service in both North America and Europe today.
Priced at only $10USD for North America, EarthBound is literally a steal when compared to prices of $150+ for the cartridge alone on eBay. Complete copies, including the larger outer box, strategy guide, and an unused sheet of scratch-n-sniff stickers tend to triple the value. You too can have a sheet of pizza and barf flavored stickers for the low, low price of $100!
As an added bonus, Nintendo is optimizing EarthBound for the Wii U Gamepad with full access to the strategy guide that came bundled with the original SNES release.