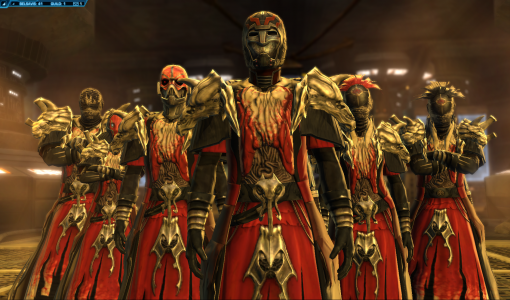 For quite some time, PvP players in the hit SWTOR are getting bored due to the lack of content that BioWare is releasing to the game. Well, that might change when SWTOR Game Update 2.4 comes out this October as BioWare wants to redeem themselves by releasing new PvP content, almost one year since it's last update.
In an update of Bruce McLean of BioWare in regards to the future of SWTOR this Summer, he somehow managed to teased some of the things coming in SWTOR Game Update 2.4 this October. Currently, the game update is scheduled for release on October 1st and will offer brand new content for PvP players, as well as those who plays the PvE portion. Talking about the PvP content first, BioWare will be launching new 4v4 Warzone Arenas. Yep, PvP players can expect more than one warzone arenas this October. In addition, there will also another PvP gear to grind.
As for the PvE update, a new planet called Oricon will be added, in which a short story arc will be included and more of the Dread Masters will be discussed. In addition, two new operations will be available: Dead Fortress and Dread Palace. With two new operations coming, expect a new end-game PvE gear to be available once again, making the current Kell Dragon sets obsolete.
The Planet Oricon, a short story arc that will bring you face-to-face with the Dread Masters.
New Operation: Dread Fortress
New Operation: Dread Palace
New 4v4 Warzone Arenas
New Elder Game PvE and PvP Gear
So far, Game Update 2.4 is looking to be a great update for SWTOR. Hopefully, they will have something more to add in the new features that will be implemented. Expect the game update to be available this October 1st. However, with a lot of delay going on when it comes to Bioware releasing updates, it could be delayed a day or two.