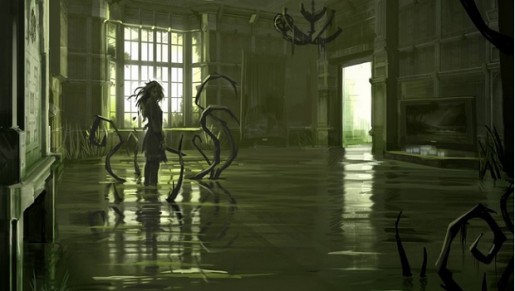 Bethesda posted an article earlier this morning showing two images hinting to its fans what will be the next DLC for Dishonored.
The next DLC will most likely be about Daud once again as Bethesda posted in their article that it will be the conclusion to his journey. What could be this next journey for Daud? Following the events of the Knife of the Dunwall, many suspected that there will be a follow up and here it is. Based on the concept art that they released today, it looks like the next DLC will focus to a witch that Daud met in the DLC. Could this be the follow up DLC that will end Daud's journey?
We should find out more on this new DLC for Daud tomorrow. Are you guys excited?