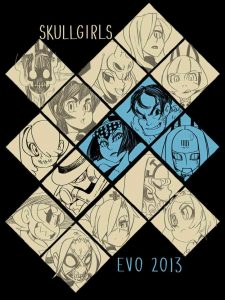 Autumn Games and LabZero Games have partnered up to bring the indie cult hit fighter, Skullgirls, to PC later on this year. Presented during this year's EVO championships, Skullgirls for PC brought an almost unheard of level of style and hype to the fighting game community. In addition to a new playable build of the game featuring the first new character Squiggly, Skullgirls was also hyped up for a release coming in August.
Preorders for Skullgirls will open on August 1st on Steam with extra bonuses for those that preorder the upcoming fighter. All preorders will gain access to the Character Color Pack, offering an additional five color palettes for the game's eight core fighters, as well as access to the ongoing PC beta.
Skullgirls will be launching digitally for PC on August 22nd across most digital platforms.