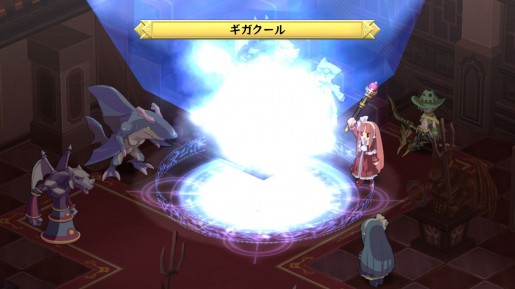 NIS America finally confirmed today the release date to the highly anticipated Disgaea D2: A Brighter Darkness on the PlayStation 3.
In Disgaea D2, we follow the story of Laharl once again as he finally becomes the Overlord. With several people in the Netherworld against of him becoming the Overlord, Laharl and his friends must set out in a journey to find ways for everyone to accept him and get the respect he deserves.
The Netherworld – a place where might makes right and today's friends are tomorrow's enemies. After a long journey with many ups and downs, Laharl finally finds himself as a full-fledged Overlord. However, the other denizens of the Netherworld do not see him as such, so he sets out on a journey with his loyal(!?) vassals to receive the respect he deserves. Along the way, Laharl will meet a girl who claims to be his sister, demons with bigger than usual chips on their shoulders, and find out that even his own body holds a few surprises for him…
The fan favorite Disgaea D2 is scheduled for release in North America this October 8th while European territories will get them slightly earlier on September 27th.