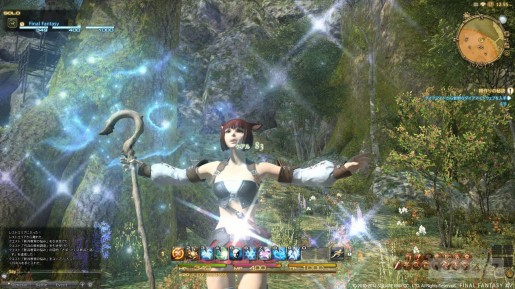 As the end of beta phase three for Final Fantasy XIV: A Realm Reborn is upon us, Square Enix decided to start the beta two days early this week.
Starting today through July 15th, Monday at 2AM PDT, players will have an opportunity once again to beta test Final Fantasy XIV: A Realm Reborn before it goes into the last phase of beta testing, which is the open beta or phase four. For this week, Square Enix wants to stress test the server, including the Duty Finder. Also, those who have played the first game before are encouraged to try out the transfer character data service from version 1.0.
Prolonged server stability test
Stress Testing on the Duty Finder
Transferring character data from Version 1.0
Basic functions of the PlayStation 3 version
Check for server stress due to battle system revisions
Verify changes based on all feedback up to beta test phase 2

In the event that testers are asked to test additional content, separate notifications will be sent.

Issues causing the PlayStation 3 to crash as well as error 90000 have been made a top priority. As we continue to investigate the source of these issues, any bugs encountered during this weekend's testing will be addressed on an ongoing basis.
For those people waiting for beta test phase four, there's currently no word from Square Enix as to when they plan to launch it. It could be next week or later this July, in preparation of its official launch on August 27th for both the PC and PS3.