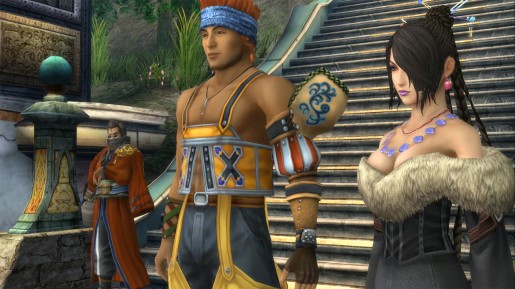 In an interview with RPGSite.net, Final Fantasy developer Yoshinori Kitase hints that more Final Fantasy remakes might be coming.
The possibility of more Final Fantasy remakes being made depends on the success of Final Fantasy X HD and Final Fantasy X-2 HD. If those do well, we might even see Final Fantasy XII HD in the future.
Here's what Kitase said:
"We'll have to wait and see if these remasters are going to be successful, first.If they do well, I think this will pave the way for more of the previous games to remade in an HD sort of quality. I mean, if we HAD to single out one of the vast number of Final Fantasy titles which we could make in HD, it would have to be Final Fantasy XII. I was not involved in the project, though, so we can't really comment on that. What I can say though is that I hope the remastering of X and X-2 will trigger similar projects for more of the past games."
Obviously, the one game that everyone wants remade is Final Fantasy VII. This might be harder for them to do because upgrading PSOne style graphics is much harder than just smoothing out PS2 graphics.