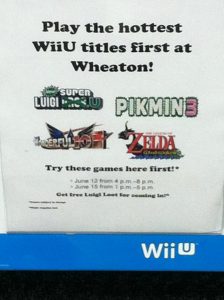 Starting on Tuesday, Best Buy will be having demos of the games Nintendo will announce on their E3 Direct Presentation on Tuesday. The list as to what games will be playable has been leaked, two days before the presentation.
According to the leaked notice from Best Buy, the following games will be playable starting Tuesday: New Luigi Super U, The Legend of Zelda: Wind Waker HD, Wonderful 101, and Pikmin 3. If you can't make it to E3 this year and you are excited to play the demo of those four games, head to your local Best Buy later this week.
As always, check back with us all week for our coverage.