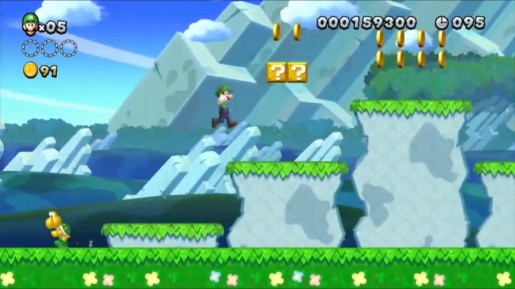 Tomorrow marks the release of New Super Luigi U on the Nintendo Wii U as a downloadable title. Those who will purchase the game digitally will receive some sort of bonus: double coins that they can use via club Nintendo and a chance to win a Luigi pin.
Starting tomorrow until August 1st, those who will purchase the DLC tomorrow via the Wii U eShop will receive double coins. Instead of simply getting 20 coins, purchasers will receive 40 coins. In addition, you will have a chance to receive a very cool New Super Luigi U pin that you can show off with your friends. The catch aside from purchasing it on the eShop? You have to do their survey.
Check back with us this week for our coverage of New Super Luigi U.