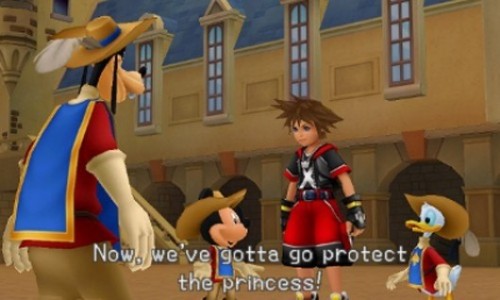 A site called TheGamersPray apparently leaked the E3 trailer of the upcoming Kingdom Hearts HD 1.5 Remix for the PlayStation 3.
Set for release this September 10th in North America, Kingdom Hearts HD 1.5 Remix will contain the HD remaster of two Kingdom Hearts game, the Kingdom Hearts Final Mix and Kingdom Hearts Re:Chain of Memories. In addition, HD cutscenes from Kingdom Hearts 358/2 Days will also be included in the game.
Check back with us next week for our hands-on impression. For now, check out the trailer below.