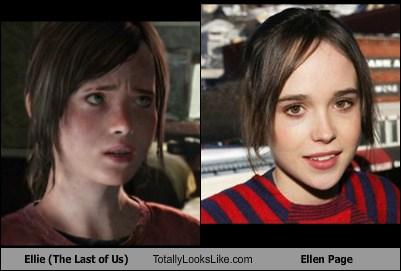 Actress Ellen Page didn't really appreciate the fact that Naughty Dog ripped off her likeness with Ellie in The Last of Us.
Ellen Page had this to say during a Q&A session on reddit:
"I guess I should be flattered that they ripped off my likeness, but I am actually acting in a video game called Beyond Two Souls, so it was not appreciated."
Ellie looked more like Ellen Page when the game was first announced, but Naughty Dog slightly changed her appearance afterwards. In my opinion, Ellie still looks a lot like Ellen Page.
Personally, I don't really care as The Last of Us is a great game. Although I would say it confused some people. My brothers thought The Last of Us was the game that starred Ellen Page, but was confused when I told them Beyond: Two Souls existed.
Luckily Ellen Page is a nice person as some other Hollywood actors would have sued Naughty Dog for using their likeness…