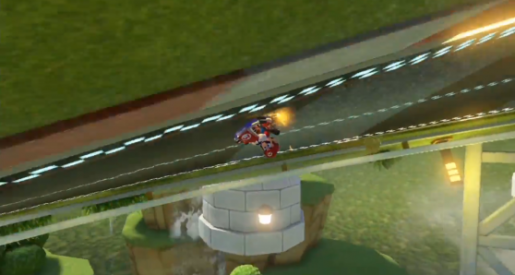 Among the games that Nintendo announced during their E3 Direct presentation earlier this week, Mario Kart 8 will be the game that will push system sales. Over the years, the Mario Kart series offers an unparalleled fun where no games can surpass them. We've seen other franchises copy Mario Kart but only Nintendo's franchise remains on top. At E3 this year, it was one of the games that were playable and lucky me, I got to play it.
First and foremost, Mario Kart 8 feels the same as any of the older games. The same concept and gameplay remains thoughout, but what will really get you immediately is how pretty the visuals are. For the first time, Mario Kart is getting HD treatment and looking at them in full glorious 1080p is mind blowing. You can see a lot more detail in the visuals, and as always, its vivid and colorful visuals are to remain.
Similar to the Wii's remote control where you can steer the wheel, it can be done as well in Mario Kart 8, though it will be through the Wii U Game Pad. The precision of the Game Pad's gyro function works well. Since the Game Pad is big enough, using it as a steering wheel will suffice and no additional accessory will be needed to make it feel like a steering wheel. Aside from using the Game Pad as a steering wheel, there's one more function of that accessory in the game – that is by honking. Unfortunately, the screen will not show anything except for a big logo when you push it, it will honk a horn.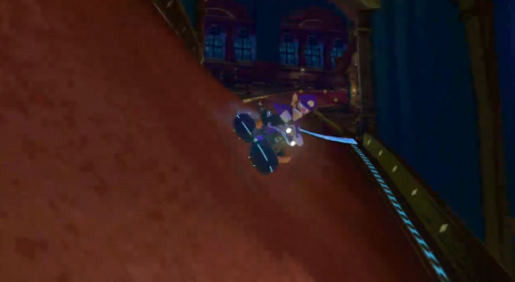 One of the biggest additions in Mario Kart 8 is the anti-gravity feature. When enabled, the gravity will go down and players can float around the race track where they jump and run through the loops. With this, you can expect sky racing and what's better is it's now possible to do underwater racing.
Aside from the new features mentioned above, that's all there's to it in Mario Kart 8. The demo that they showed to us wanted to give us the impression that yes, it's the same Mario Kart game we all played, but the new features along and ultra HD visuals will make you buy it. Will it really? Yes, totally but sadly, Mario Kart 8 will not release until Spring 2014.