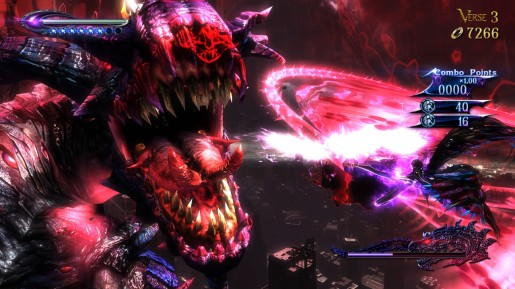 During Nintendo's E3 stream, the company shared a new trailer for Bayonetta 2.
Bayonetta 2 is a Wii U exclusive coming out sometime in 2014. The game still packs the fast paced style of that developer Platinum Games is known for. Not to mention there a huge baddies for you to kill too.
Bayonetta herself sports a shorter more slick hairstyle than what we saw in the previous game.
Check out the trailer below: