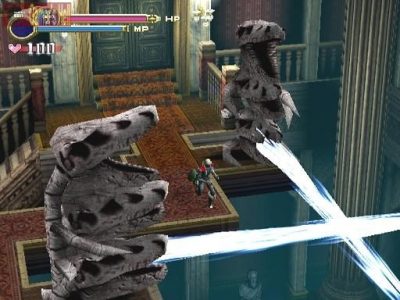 The classic Castlevania: Lament of Innocence will be available on the PlayStation Network this week under the PS2 classic section.
For $9.99, Castlevania fans who missed out on the PS2 release can pick up the game starting tomorrow in North America. The Lament of Innocence will be the first Castlevania game to switch from 2D models into full 3D. Set in 1094, Leon Belmon is on a mission to search for his kidnapped brother in Dracula's castle. With the release of this PS2 classic, let's hope Curse of Darkness will be next. What Castlevania game do you want to see next?
Konami's famed vampire hunting series makes its debut on the PlayStation 2 with Castlevania: Lament of Innocence. It tells the story of the Belmont family's first encounter with the dark lord Dracula, and connects the lineage of previous Belmont adventurers. Gameplay blends the series' trademark 2D whip-cracking and platforming elements with a new detailed 3D environment.
If you are a Castlevania fan, don't forget that Castlevania: Lords of Shadow 2 will release this Winter on current generation consoles and PC.