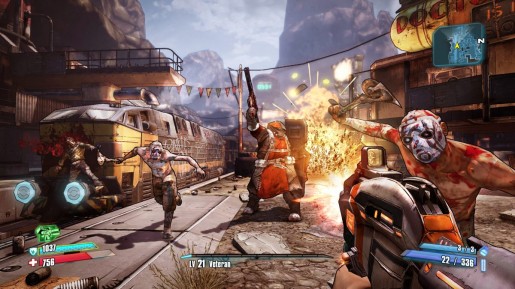 Earlier this morning, Gearbox Software rolled out a new hotfix that fixes some stuff to their hit Borderlands 2 on the PlayStation 3.
The new update is only minor but downloading it will enhance the experience of all PS3 gamers. For the Xbox 360 and PC version of Borderlands 2, expect the update to arrive in the coming days. For now, here are the patch notes:
– Added the ability to preview and purchase Additional Content characters from the 'New Game' character selection screen and when joining another player's game and choosing your character.
– Added un-purchased Additional Content campaigns to the Fast Travel station list to streamline the ability to purchase the new content. These locations appear with asterisks next to their names.
– Fixed an issue that was causing the in-game Additional Content store to frequently return "Unable to enumerate Additional Content offerings" errors.
– Fixed a bug causing the user to not be taken to the appropriate offer in the PSN store when trying to purchase a customization from a customization station
Don't forget that the newest DLC, Tiny Tina's and the Dragon's Keep is now available on all platforms as well. Check back with us later for our review.