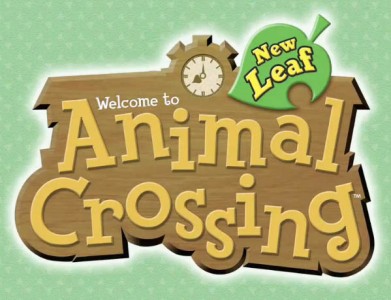 When it comes to games from Nintendo, the company exactly knows how to make fun games. With a lot of their first-party games considered as light-hearted and innovative, one of the IPs that stands out the most is the amazing Animal Crossing games. Following the successful release of Wild World several years ago on the DS, a follow up entry is coming to the Nintendo 3DS utilizing the unique features of the handheld, as well as take advantage of its spotpass feature. With the core-gameplay remaining intact in the latest Animal Crossing: New Leaf, are there any new things that fans can expect?
Let's take a look at what's HOT and what's NOT in our review of Animal Crossing: New Leaf.
HOT
Develop your town
In Animal Crossing: New Leaf, you will be the mayor of the town you will manage. Just like in previous Animal Crossing games, New Leaf will have no story whatsoever, nor is there a bad guy that you have to take down. The game is pretty much your virtual world where you will do tasks on a daily basis. It's not the type of game where you will spend eight hours straight and finish the game as New Leaf and the rest of Animal Crossing pretty much doesn't have an ending. For the most part, you will play for an hour, do daily chores, and come back again for a few hours to check in anything happened in your town.
Developing your town is one of the key objectives in the game. You arrive in the town and named as a Mayor. On your first few days, you can expect your town to be somewhat empty but as you spend time with it and kept checking it every day, it will prosper and become a very lively town. As a mayor, you have a job to keep things in order and make the citizens happy. Talking to the people, or I must say animals, within your town will help you know what needs to be done. Sometimes they will request things to you and if done satisfactorily, it will raise your popularity in your own virtual town.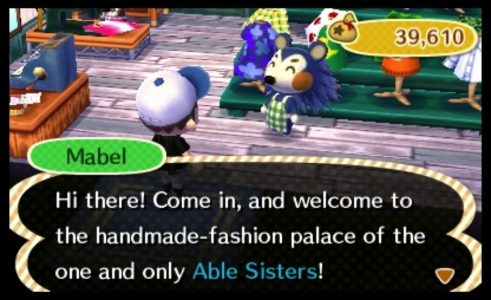 New Content Every Day
One of the reasons why you will keep checking back on your town's progress is the steady amount of new content. Every time you log in, there will be at least something new going on. One day there could be an event that you can participate in or the next day you might have a new townspeople that you can greet. The amount of content that you can find in New Leaf is almost limitless. There will not be a single day where you will simply not do anything to your town. To further enjoy what the game has to offer, you will really have to play at least every day and spend an hour or two. Doing the chores alone is fun and if there's a goal you have in-game that you really want, like buying that bridge for your town, you will be motivated to spend more hours just to get that amount of money you need to buy it.
Collect Items
Aside from managing your own town, there are other things that you can do in the game that will certainly take a lot of your time, that's collecting a plethora of items that you can get in the game. Since you're going to have a house that you can customize, one of the objectives you will have in mind is to make it pretty and stylish. Apparently in Animal Crossing, the game will offer you a chance to do that by buying them on the store, or getting it randomly from someone. If you see something in the store that you really want, you can freely buy it but as always money is involved. With a lot of items that you can pick up in your town and resell it to the shop, you can get the things you wanted if you're patient enough. Compared to the previous entry of the series, New Leaf has a lot of items that you can this time, especially the amount of content that you can enjoy to.
In addition to simply collecting items for your own house, you can collect outfits too. One of the outfits that you can get randomly from anyone in your town can vary from a Mario hat through to full Link's costume. Since Animal Crossing is a Nintendo game, expect to see a lot of Nintendo-themed outfits or furniture that you will want to get. However, if you rather want to have an outfit that is designed by you, can you create your own design thanks to the second screen of the DS.
Animal Crossing: New Leaf Review

,