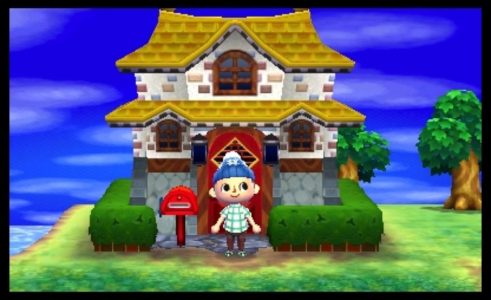 Invite or Visit your Friend
If you get bored playing by yourself in your own virtual world, you can go online and visit your friend's town. In addition to simply managing your town and creating your own virtual world, another core element that you will have to do in the game is socializing. To those who have friends that will pick up the game, you can consider to have a of fun by visiting each other. The things you can do in each other's town will depend on the events or the things available in the game. You can spend time with each other fishing, bug catching, or if you see a fruit that doesn't grow in your town, you can take one and plant it in yours.
At some point you cannot find someone to play with, New Leaf makes use of the hardware's Street Pass feature. Within the game, a Happy Home Showcase section will be available a few days after playing. Those who somehow managed to find someone via Street Pass that plays New Leaf, players will be able to visit their homes through the HH Showcase. By talking to the StreetPass character of the home you're visiting, you may get an item or order a furniture that you see.
Assuming you don't StreetPass or connect with other, there's still an option to maximize the socialization aspect of New Leaf. A Dream Suite is available in the game where you will dream about the town of other players. When you end up dreaming someone, you can visit it and do things that you can normally do with real live friends. Unfortunately, what you do in the Dreamtown will not affect the player you're visiting since it's only a dream after all.
NOT
Very Familiar Gameplay
If you have played Animal Crossing on the Gamecube and Wild World on the Nintendo DS, you will notice right away that nothing has changed much. The same idea implemented from the previous entry can still be found in New Leaf. You do exactly the same thing you've been doing in the past two games that Nintendo have released. Unfortunately for people who have played the two games might not really find New Leaf anything new at all. Unless you want an Animal Crossing game on the Nintendo 3DS.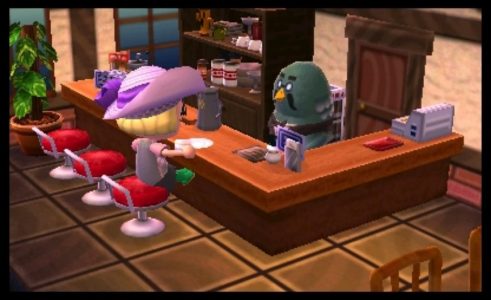 Will Require a lot of your time
To really enjoy what the game has to offer, there's one commitment that you have to do and that's to give time to the game almost every day. To make your purchase justified in New Leaf, you really have to spend a lot of time with the game and exploring the town and things that you can in your town. It's not the game where you can expect to get hooked right away as there are days where it will be slow as no new things are going on, while others it will be fun due to the events implemented in-game. What the game really needs will be your time and if you have a lot of that and you can fit it in your schedule, then you will enjoy the game.
Verdict
Animal Crossing: New Leaf lives up to the Animal Crossing game that everyone loves. The steady new amount of content and the things that you can do will certainly keep Animal Crossing fans entertained for the days, months, or even years to come. While New Leaf might feel more of the same as in the past two entries, those who are burned out might not see anything good come out of this game. However, if you love the idea of having your own virtual world where you can do a lot of things and have time to invest everyday, Animal Crossing: New Leaf will definitely make your purchase worth it.
[Editor's Note: Animal Crossing: New Leaf was reviewed on the Nintendo 3DS platform. The game was provided to us by the publisher for review purposes.]
Animal Crossing: New Leaf Review

,