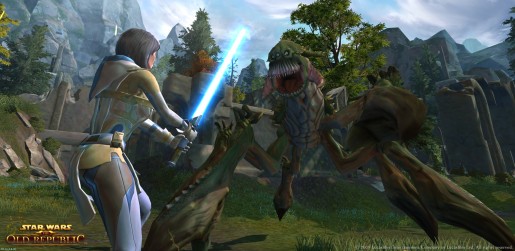 SWTOR players will have something to look forward tomorrow as Game Update 2.1.1. will be implemented, therefore there will be a four hour downtime.
One of the new features of Game Update 2.1.1 is the ability to show the mission rewards of every mission in the game. Players will no longer have to wonder what kind of rewards they will get for completing a mission. In addition, new cartel items will be available such as a new mount for 1500 cartel coins. As for the fixes, there are a lot on this one, specifically the achievements.
To see what SWTOR Game Update 2.1.1 will bring, check out the patch notes on your launcher or through the official site.