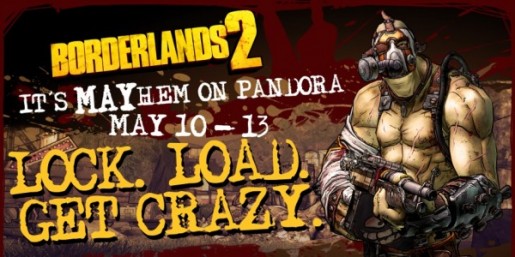 In preparation of the release of Krieg the Psycho Bandit DLC next week, Gearbox Software is holding a special in-game event this weekend where you'll have a better chance of getting some rare gear in Borderlands 2.
From today until May 13th, you'll have a better chance of getting Bandit manufacture guns as well as a higher chance of encountering badass bandits online. Expect to see a horde of Badass Psychos in locations like: Lynchwood, Thousand Cuts and Eridium Blight. Those who are looking to rack up more gear, this weekend is the time for you to play with friends online.
The game event applies to all versions of Borderlands 2 – Xbox 360, PC and PS3.