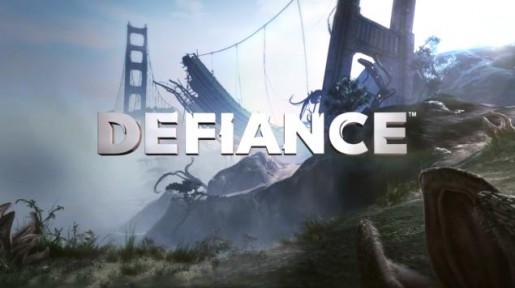 Defiance may have suffered from a rocky start, but it seems the game/TV show is starting to gain momentum. In addition to SyFy picking up the show for another season, the game's executive producer Nathan Richardsson has detailed the first DLC, which he's unofficially calling Enter the Castithan, as well as what else is to come. Below you'll find a detailed breakdown of which content will be free and which will fall under the "Premium" category, requiring a small amount of your real-life money to obtain.
ENTER THE CASTITHAN (or imagine flashy name that evoke deep emotions)
You get this when you buy the DLC for $10:
– Access to play the Castithan Species
– Access to a new Story Mission Line with new Battle Arena Game Mode
– Access to the new Castithan Battle Arenas
– Castithan Charge Blade & Ceremonial Mask as a reward from Story Mission Line
– A unique version of the Raptor, a new 4 player truck of doom
– A unique Castithan version of an outfit
– A Charge Weapons Starter Pack
– Access to New Pursuits
– New Xbox and PS3 Trophies and Achievements
You get this in the DLC for free:
– Access to the new Charge Weapons Class and Castithan Blades
– Access to Sieges, a new Open World Game Mode
– Access to the new Monolith Major Arkfall
– Access to a new PvP Map – Military Academy
– Join a friend into the Battle Arenas Game Mode
– Duel your friends and neighbors in the Duels Game Mode
– Enemies, lockboxes, and events can drop Charge Weapons
– Select a new voice for you character
– Multitude of game improvements from UI to content
You can buy these individually from the store:
– New Mods that tint the color of your Castithan Blade
– Lockboxes have a chance to get Charge Weapons
– More versions of the Raptor, the new 4 player truck of doomed compensation
– Character Customization changes: Appearance change, name change, or everything change
This is how Trion plans on divvying up their DLCs: free, paid and store update components. It was stated that this should give us all an idea of how the next four DLCs, which are planned to be released within a year, will be handled. The last bit of news that Richardsson provided was that Patch 1.020 is on its way and will provide a new game mode titled Sieges, which will be a crossover event. We'll have more details for you on this new mode and the first DLC's release date as they become available.