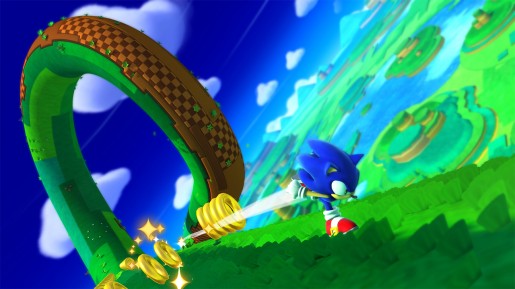 When Sonic: Lost World on Wii U and 3DS releases later this year, fans will have to choose what version to play between the two as each carries exclusive features.
The Wii U version of Sonic: Lost World will offer an off-TV play and a two player support mode while the 3DS version will include an exclusive Special Stages and Color Powers. As for its similarities, Sega assured that both versions of Sonic: Lost World will offer competitive multiplayer modes.
Expect more information on Sonic: Lost Worlds in a few weeks as we cover E3 2013.