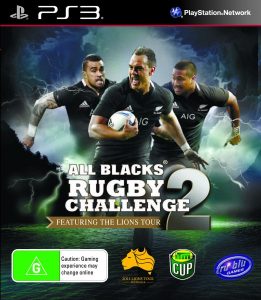 The release date for Rugby Challenge 2 has now been officially announced and it's one single worldwide date.
The Rugby Challenge 2 Facebook page announced the following exciting news:
"We are pleased to announce that Rugby Challenge 2: The Lions Tour Edition will be released worldwide on 13 June 2013!!"
This is great news for Rugby fans around the world. It's also good to hear that the game will be released simultaneously too. The first Rugby Challenge game was released sporadically with several countries receiving the game weeks after New Zealand did.
The game will be available to purchase on the PS3, Xbox 360 and PC.