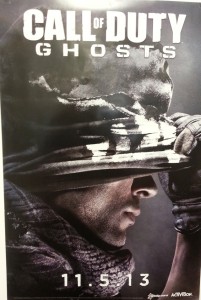 Microsoft is pleased to announce today that all DLCs for Call of Duty Ghosts will be timed exclusive for the Xbox One when it launches this year.
No details have been revealed as to how many DLCs Call of Duty Ghosts will have but as always, Microsoft's Xbox One will get it first. PS4 and the PC version of Ghosts should get the DLC a month later following its release on the Xbox One.
More on Call of Duty Ghosts later this year at E3. Stay tuned.