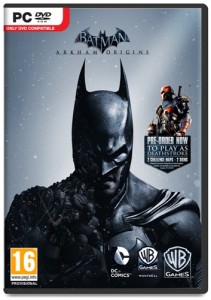 Although the PS4 and Xbox One is due out later this year, there are still some awesome current generation games out later this year too. Rocksteady has now released new screenshots and box art for Batman: Arkham Origins.
The screenshots confirm that The Joker will be in the game. It's unknown if Mark Hamill will reprise the role, although Hamill did say that Arkham City was going to be the last time he voices the clown.
The box art for Batman: Arkham Origins looks pretty cool too. The game will be out worldwide from October 25th for the PC, Xbox 360, PS3 and Wii U.
Check out the screenshots and box art below: