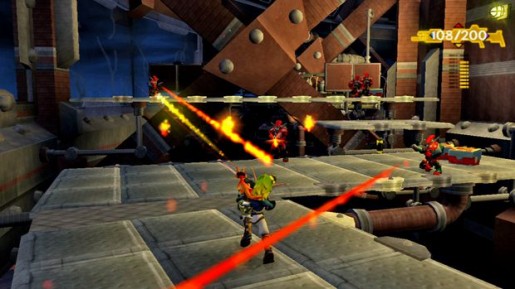 Sony has yet to announce the Jak and Daxter Collection but more evidence of its existence has come from a Spanish retailer.
As we reported last month, the Jak & Daxter Collection was spotted on the ESRB website and now has appeared on a Spanish retailer's website. The listing, on fnac.es, describes the collections in a similar fashion to the other already available HD collections.
"Enjoy the greatest adventures of Jak and Daxter. Three successful sweeps classic PlayStation 2: Jak and Daxter: The Precursor Legacy, Jak II: Renegade and Jak 3, all in one game. Enjoy the remastered graphics and compatibility with the system PlayStation Network trophies. Enjoy the sparkling new adventures of Jak and Daxter on your PlayStation Vita."
So soon Sony will surely have to announce the collection or announce that it won't be being released.