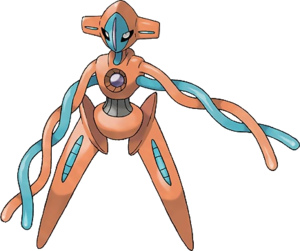 On May 8th, one of the rarest Pokemon, Deoxys, will be distributed online to all gamers who have Pokemon Black and White 2.
Those who have Wifi connection can download Deoxys via the Mystery Gift option from the game's main menu. To participate, here's what you will need:
● Wireless broadband Internet access
● A Nintendo DS, Nintendo DSi, Nintendo DSi XL, Nintendo 3DS, Nintendo 3DS XL system
● A copy of the Pokémon Black 2 or Pokémon White 2 game
● No more than 11 Wonder Cards in their possession
In addition, fans of the Pokemon TCG can also celebrate the return of Deoxys in the new Pokemon TCG: Black and White-Plasma Freeze expansion, coming to retail stores nationwide on May 8th as well. For Pokemon fans, this is indeed a good news.