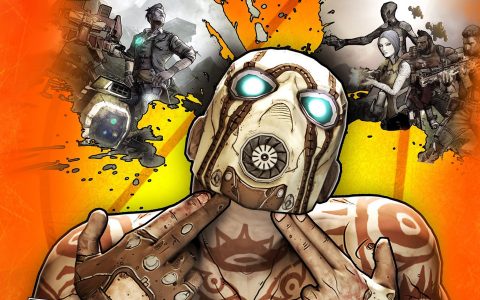 Thanks to a perhaps poorly worded trophy/achievement, many people have been eagerly awaiting a level cap increase in Borderlands 2. Now that three of the four Season Pass DLC packs are out, Gearbox has finally released the level cap increase, plus an additional mode to go along with it. After months of warnings and claims that the DLC would break the game, is the level cap increase something you should get or does it break this already poorly balanced game?
Lets look at what's HOT and what's NOT in our review of Borderlands 2 Ultimate Vault Hunter Upgrade Pack.
HOT
Elements Finally Mean Something
Despite Borderlands 2 having a lot of guns/different items, they never really had a huge impact on gameplay. Sure, a lightning weapon is great for shields, slag gives a damage boost, fire burns skin and corrosive melts robots, but these elements were never a requirement to be successful. However, if you want to survive Ultimate Vault Hunter mode, then you might want to change your play style or at least slag a few enemies. Needless to say, this forces people to play a little smarter than the base game ever expected.
NOT
Level Differences Are Bad
As you might already know, UVHM scales enemies to the highest-level person in the room. Whether this person is level 51 or 61, you will be fighting enemies within a 5 to 6 level gap. So even if you're level 59, don't expect enemies to cap off at 61 like they do in True Vault Hunter Mode, since they go as high as level 64. When you consider these levels require almost as much XP to obtain as the previous cap, it can feel like an incredibly daunting journey. Sadly if this does happen, you're forced to either get on their level, obtain the new level cap or see if they will drag you through the game as dead weight. In any case, it can really put a damper on your experience playing alone or with people you don't know or like.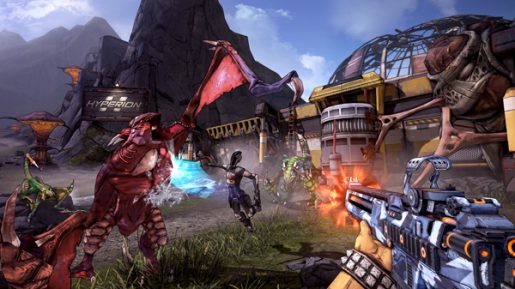 It Kind of Breaks the Game…
For a while Gearbox has been claiming the level increase would break the game, but that never stopped anyone from wanting the extra levels. At first an additional 11 levels sounds trivial, but it actually has an absurd impact on the game. You see, the 11 skill points might not have a huge impact on the game, but the higher level certainly does.
On average in terms of legendary weapons I've found, it seems like level 61 gear is about 4 times more powerful as whatever you can find at level 50. The fact UVHM enemies have 4x more life suggests this is just how the game is coded and something Gearbox was actually trying to prevent. While these weapons remove most of the skill in UVHM, they obliterate any form of challenge formerly found in TVHM. For example, my Bee shield could withstand two (yes two) nova blasts from Hyperius, my norfleet did enough damage to kill Voracidous (after breaking his shield effortlessly) and I killed Pete/Terra with minimal effort with just an infinity. Obviously you don't need to use level 59+ gear, but between limited space (the additional 6 slots aren't THAT useful) and people wanting to look "impressive", you'll probably see a lot of this. In any case, this can be especially annoying if your friend isn't interested in leveling to 61 or won't pay for the DLC, since you will need to adapt or play with different people.
Borderlands 2 - Ultimate Vault Hunter Upgrade Pack Review

,