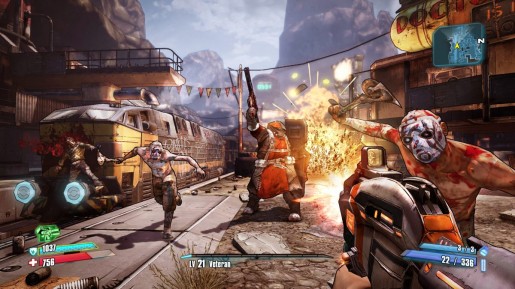 The Woes of New Gear
UVHM doesn't add a lot of "actual" content, but does include a few pearlescent weapons and Etech relics. Both of these items drop almost exclusively from loot midgets, which have been upgraded to legendary loot midgets (except JJ, he's apparently legendary enough) and are slightly more common than before. Considering it can take quite a while to find one of these guys, most people just do the JJ trick and kill them in bulk. Since you will routinely find 3 or 4 of these guys in a run, their new drop charts are somewhat problematic.
You see, in addition to dropping the newly added content (which aren't that great, especially the worthless relics), these midgets also have a chance to drop some or maybe even any legendary weapon in the game. This not only undercuts the usefulness of practically every boss in the game, it gives people a one-stop location to obtain whatever you want. Obviously it's still better to farm blank boss for an exact weapon, but if you're looking for all the weapons, then it's something of a paradise.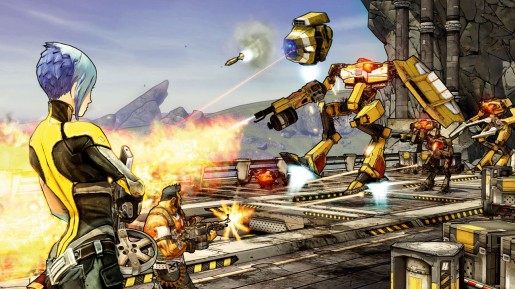 For those of you interested in obtaining certain seraph weapons, be warned that TVHM raid bosses won't drop the crystals with this DLC or really anything useful whatsoever. If you already have all your crystals, be prepared to fight them anyway, since several weapons have reallotted as raid boss drops. This change only seems to affect people on UVHM, so prepare for a grind if you're a fan of the Interfacer, Evolution, Tattler and several other guns.
VERDICT
The Ultimate Vault Hunter Upgrade Pack is exactly everything you don't want to do in one costly bundle. The additional cycle is more tedious than enjoyable and above all it's the same. The new upgrades are welcomed, but quite costly to unlock. Level 61 gear makes TVHM broken and can make it hard to justify playing with someone who doesn't have UVHM. Like seraph weapons, the new gear is largely useless unless it just so happens to suit your build and obtaining it downplays the need to really farm. All in all, this DLC pack does little more than limit the enjoyment of future packs/people you can play with, all at a price you can easily avoid.
[Editor's Note: Borderlands 2 was reviewed on the Xbox 360 platform. The game was provided to us by the publisher for review purposes.]
Borderlands 2 - Ultimate Vault Hunter Upgrade Pack Review

,