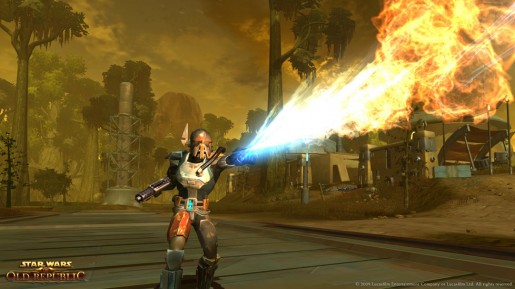 Starting this weekend, Bioware is hosting its first double XP 'March to Makeb' event in preparation for the release of Rise of the Hutt Cartel this Spring.
If you have not reached level 50 yet or any of your alts in your Legacy, now is the time to do it as Bioware is hosting it for three weekends starting Friday, March 15th. With the Double XP event, you can expect to hit that level cap in no time as Experience Boost Items can be stacked, allowing everyone to get up 300% boost in experience points.
Here are the schedule for the Double XP Event:
March 15, 2013 to March 18, 2013
March 22, 2013 to March 25, 2013
March 29, 2013 to April 1, 2013
April 5, 2013 to April 8, 2013
Don't forget that yesterday, Bioware brought back the Gree Event with a new mount that you get once you reach the Legend reputation for the Gree Enclave.