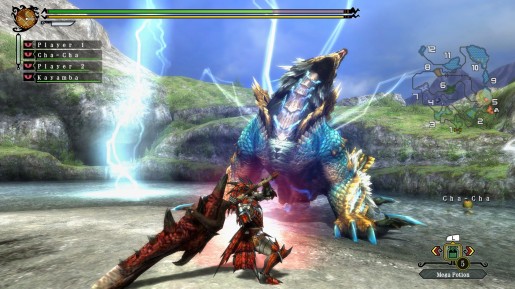 Playable without the Circle Pad Pro
As you might have already guessed, Monster Hunter is a game best played with two thumbsticks. Obviously this isn't a problem for the Wii U, since you have the gamepad, but Capcom actually did a good job handling it on the 3DS too. This is because you have three alternative methods to control the camera. The first is tapping the left trigger will set the camera to default. The second is using the D pad to look around and the third one is an optional D pad on the touch screen, which also lets look around. In my time playing the 3DS version of the game, I never actually found myself needing the Circle Pad Pro accessory, so this is definitely something to keep in mind if you purchasing one is a deal breaker.
Online/Offline Multiplayer
Like previous titles in the Monster Hunter series, Monster Hunter 3 Ultimate features both online and offline multiplayer. However, these modes are a little more limited than you might think. For starters, the 3DS version only supports local play, though it can also hook up to a Wii U locally. On the other hand, the Wii U version supports full online play and will soon be getting a patch to allow us to play with other regions. This should result in plenty of people to looking to assist or be assisted with their quests and give you ample time to fully experience the world of Monster Hunter.  As far as working goes, I didn't experience any issues online, although I noticed fairly noticeable movement delays in local play. It didn't seem to negatively affect gameplay, but can look weird if you're not looking at your 3DS.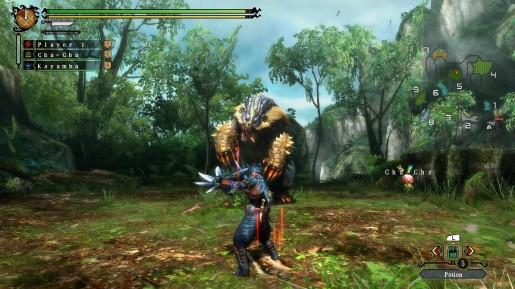 NOT
3DS Cross Save Could be Simpler
Similar to what we've seen with the PlayStation Vita, Monster Hunter 3 Ultimate supports cross save between the 3DS and Wii U version of the game. However, the 3DS version isn't capable of sending the data without downloading a special app that facilitates this. Once you have the app on your 3DS, you need to select the transfer option on the Wii U version and then finally transfer over the data. Sadly at the time of review the app wasn't available, so I can't get into further detail or talk about how well it works.
Targeting System is Worthless
Among the new features in Monster Hunter 3 Ultimate is the ability to lock onto enemies. While this might sound like a fantastic addition to the game, it's actually practically worthless. For starters, the targeting system will only allow you to select a large or boss tier monster, which means it will only work a finite amount of time. Even if you do lock onto said monster, the only difference is that pushing the L trigger will point you towards the locked on enemy. Sure this can be useful in a few select situations, but overall it feels tacked on and over hyped.
VERDICT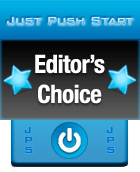 Monster Hunter 3 Ultimate is easily the best Wii U and 3DS game I've played so far. With hundreds of quests to complete and equipment to craft, you can easily squeeze 200 hours out of it without making it to the final bosses. The added multiplayer can be tricky at first, but that is vastly outweighed by the fun it offers. With future quests being offered as DLC, plus more content being added in the future, it's hard to say no to Monster Hunter 3 Ultimate. Really if you're a fan of action games or just a different experience, then you should definitely look into this game!
[Editor's Note: Monster Hunter 3 Ultimate was reviewed on the Nintendo Wii U and 3DS platform. The games were provided to us by the publisher for review purposes.]
Monster Hunter 3 Ultimate Review

,