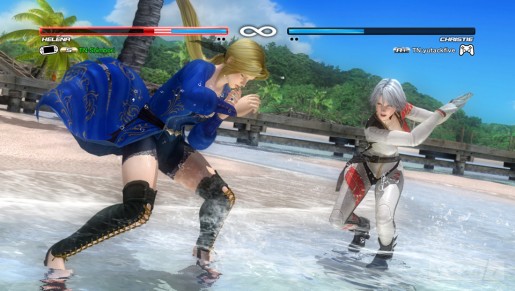 Unlockable Costumes
Despite Dead or Alive 5 Plus only having a few different modes to play, it more than makes up for it with unlockable costumes and titles. Every character gets at least one alternate, where as some characters can get six or more different costumes. One of my favorite sets was Ryu Hayabusa, who has his Ninja Gaiden (black), Ninja Gaiden 2 (white), NES Ninja Gaiden, Fiend Ryu and "future" ninja. While some costumes are practically pallet swaps of previous costumes, a good number of them are completely different. This adds a little incentive to play the different modes, as you'll unlock costumes for beating Time Attack, Survival, Arcade mode and other little tasks. Along the way there are also a number of titles to unlock to look "cool" online, so there is a lot to do even if there are only a few different modes.
NOT
Online is Dead
If online is one of your major selling points for Dead or Alive 5 Plus, then you might want to rethink that. In the few matches I was able to play online, it took me about 30 minutes to find someone with the widest possible search. Even if you figure I was playing at a bad time, there still should be more people playing than I found. To make matters worse, Dead or Alive 5 is currently free with Plus in Europe and Dead or Alive 5 Plus features cross play, so hard to say if more people will show up. Additionally, I experienced a fair amount of lag during my online matches, which made it quite difficult to perform more precise moves or accurately counter an attack. Hopefully at least one of these issues will be resolved in the future, but at least you can always ask/make new friends to play online against.
Touch Fighting is Pretty Stupid
One of the new features for Dead or Alive 5 Plus is a mode called touch fighting, which allows you to fight by touching the screen. Contrary to what you might think, touch fighting puts you in first person mode and offers you a different experience than the standard game, but it really has no depth. Most fights can be won by poking the screen till the other person loses. Sometimes the AI will counter your move or see it coming, but you should be able to exploit this method with virtually no effort. While I applaud them for thinking outside of the box with this mode, it comes off as more of an iOS game than anything Dead or Alive related.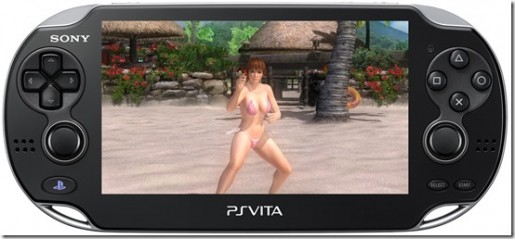 Story can be Confusing
For those of you that have never played a Dead or Alive game, prepare for a fairly confusing story. Dead or Alive 5 Plus takes place after the events of 4 and tells the story of the next DoA tournament, plus the hunt for Alpha. Since the story is comes at you from a number of different directions, it can be little hard to keep track of what's going on, especially if you have no experience with the series. It would have been nice to have a brief explanation of what happened prior, since it would remind fans of the events, plus allow newcomers to fully experience the story. That's not to say the story is exactly awful, but I wouldn't call it memorable.
VERDICT
Dead or Alive 5 Plus is another welcome addition to the expanding roster of Vita titles. With so many things to unlock and a fair number of characters/modes, you should be able to get a fair amount of enjoyment out of Dead or Alive 5 Plus. While it's a shame the online isn't quite that active, the cross play function will at least give you more options to make new friends. Overall, if you're looking for a fighting game that works well on the Vita, then look no further than Dead or Alive 5 Plus.
[Editor's Note: Dead or Alive 5 Plus was reviewed on the PlayStation Vita platform. The game was provided to us by the publisher for review purposes.]
Dead or Alive 5 Plus (PS Vita) Review

,