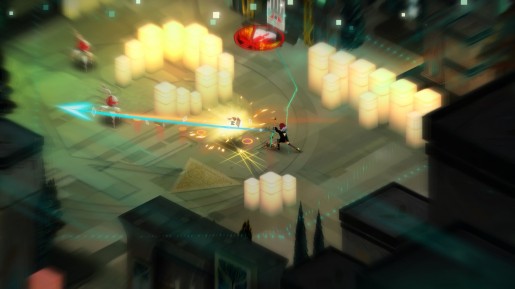 Supergiant Games, developer of the 2001 smash hit Bastion, has just revealed their latest project entitled: Transistor. According to the official Supergiant Games website, Transistor is a "science-fiction themed action RPG".
In Transistor, players assume the role of a young woman who gains control of a powerful weapon after a mysterious group of assailants nearly kills her with it. Now she must fight from street to street against forces that will stop at nothing to recover the weapon.
The game is expected to release sometime in 2014, and while no official statements have been made on what platforms the game will be available on, we look forward to seeing what this game has to offer. For those of you attending PAX East this year, Supergiant has announced that they will have a playable demo at their booth (#892) this year.