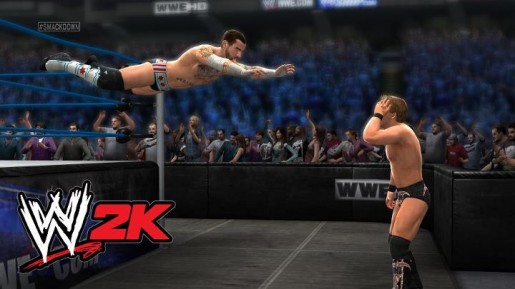 Update: WWE '14 will indeed be re branded as WWE 2K14.
Despite some initial fears that a WWE video game will not be released this year, 2K Games has now confirmed that WWE '14 will be out in Fall 2013.
Both WWE and 2K Games have signed a five year deal with Yukes still developing the video games. Some key designers from THQ will also be brought on board to work on the game too.
"The WWE series is a great addition to our stable of triple-A titles, and we're very happy with this exclusive agreement with our new partners," said David Ismailer, Chief Operating Officer for 2K. "We look forward to capturing the excitement of WWE and marrying it with the same commitment to authenticity and entertainment that we give to our NBA 2K and MLB 2K franchises."
"The development work on the WWE franchise is impressive, and we're excited to combine our background in developing the NBA 2K series with theirs in this new partnership," concluded Greg Thomas, Executive Vice President of 2K Sports. "Fans can expect the most authentic WWE experience on game consoles this fall."
2K Games did not announce which consoles WWE '14 will be available on. It's possible the game might be renamed as WWE 2K14, but the press release referred to the game as WWE '14 for now.